A reminder to talk to children about the importance of not taking "candy" from anyone.
CBS News / AP
By Crimesider Staff
April 7, 2016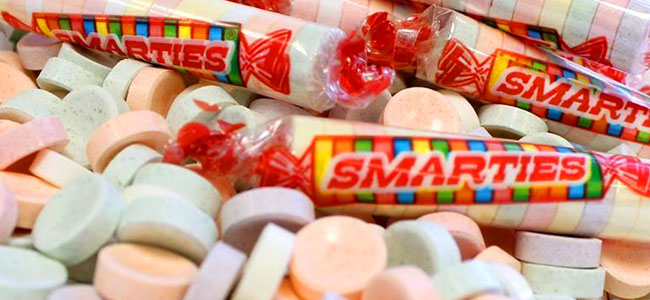 IONE, Calif. –A middle school student in California was caught snorting methamphetamine that had been packaged to look like Smarties candy, reports CBS Sacramento.
Officials said staff at Ione Middle School noticed two students behaving oddly during lunch, and saw one student bring what looked like candy to his nose.
The school immediately confiscated the drugs and used a field test provided by the police department to test them. The results came back positive for meth.
Principal William Murray said marijuana and alcohol had been on teachers' radar, but no drug as severely addictive as meth.
"We were shocked when it came to our attention what we were dealing with," Murray said.
The eighth grader was removed from campus and could face a charge of possession of a controlled substance.